Introducing Easy Apple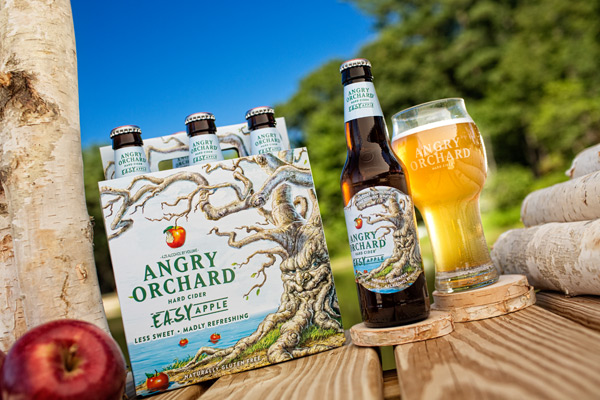 We're excited to announce that our newest style is rolling out now – Easy Apple.
This less sweet, easy-to-drink hard cider is apple-forward in taste and unfiltered, leaving it with a slightly hazy appearance and a refreshingly dry finish.
Easy Apple is a cider you can really kick back with, whether you're spending the day outdoors with friends, tailgating, or wherever the night takes you. Being less sweet and clocking in at 4.2% ABV, it's a sessionable cider, making it the perfect drink for those long, relaxing days (or nights).
Easy Apple is crafted with a blend of culinary apples including Braeburn, Fuji, Gala and Granny Smith, and bittersweet apples like Bisquet, Dabinett, Frequin Rouge and Harry Masters Jersey.
Want to give it a try? Easy Apple is now available nationwide in the fall Orchard Sampler pack. It's also available in 12oz 6-pack bottles in select states.
Click here to learn more and see where it's available near you.